Coolest Barnyard Birthday Party Ideas and Photos
Barnyard birthday party ideas and photos by: Silvia from Miami, Florida
At our barnyard party we had pony rides for the kids.
The decorations were all made by me! Bandannas everywhere!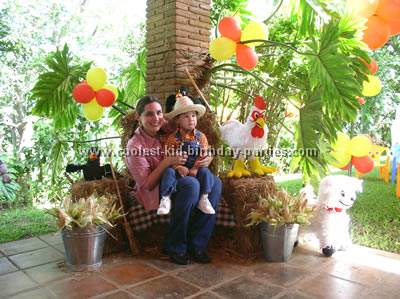 The linens were bandannas sewn together. The centerpieces were real corn in buckets.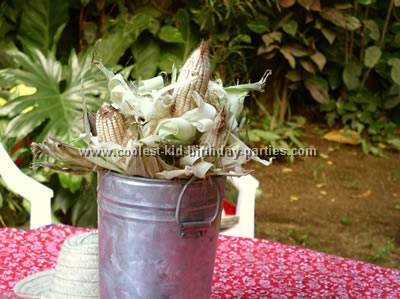 I went to the nearest farm and they sold me the hay which I used to decorate and also used as tables for the kids with linen on top!
Picked out all of Alex's favorite farm songs and burned a CD for each kid to take home.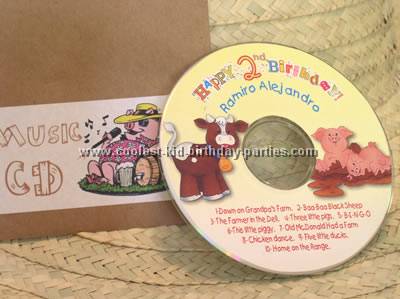 Everyone got a bandanna and a hat when they came in. We had sacs races in which the parents participated as well.