Basketball party ideas and photos by: Maha from Dhahran, Saudi Arabia
My 11 year old son wanted a basketball themed party. I printed out basketball invitations from this site and personalized them.
I got favor bags from the dollar store and printed out basketball pictures and stuck them all over. I filled them with candy basketball stickers basketball certificates as thank you cards (also printed online) basketball medals and basketball jerseys!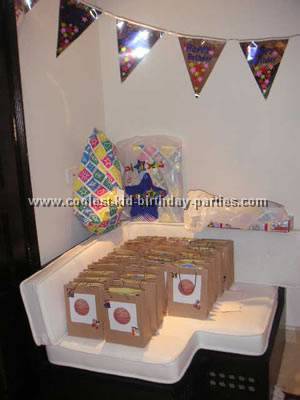 The decorations consisted of home made crafts. I spray painted Styrofoam balls orange and marked them with black to make basketballs and I threaded them through a long piece of string and hung them all around the room. I also made a large basketball court table cover out of ordinary paper and drew the court onto it.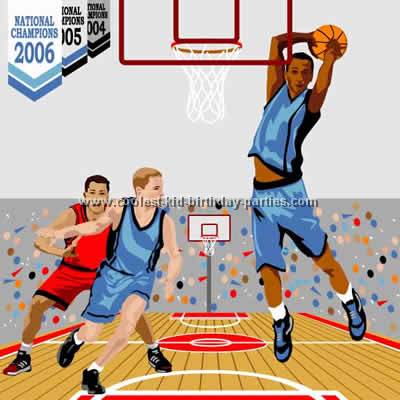 I had a baker print a basketball court onto a cake and I took pictures of every guest and turned those pics into toothpick figures that I stuck on the cake along with a 3D basketball hoop.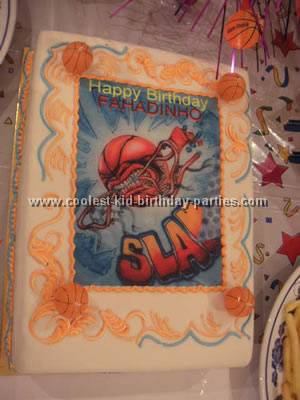 Three days before the party I printed out basketball tickets and personalized them to say please present this stub at the party!

They played all kinds of basketball related games as well as some we customized like horse and pass the parcel. The food consisted of ball game food such as nachos and dip hot dogs burgers popcorn fries and punch! The kids had a blast!