Bumble Bee party ideas and photos by: Linda from South Africa
23 November 2003 – Megan woke-up and I dressed her in a little "bumble bee outfit" we hired for the day!
I decided to have the Bee theme as this was the theme of her room when she was born.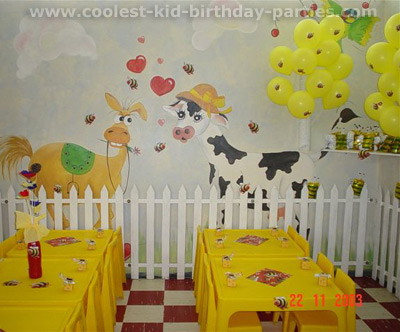 We all went to an indoor playground where the staff decorated the playroom in bees.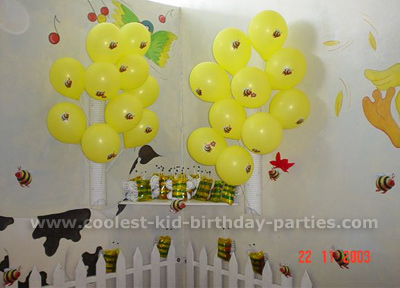 We had a "bee cake" baked and the party packs were all wrapped in yellow bee color see-through wrapping paper.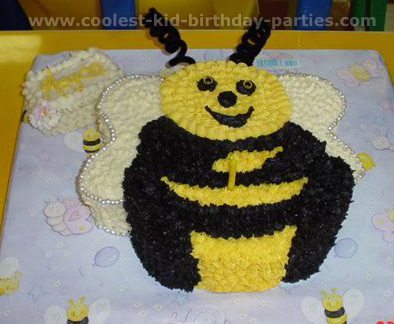 There were balloons, party toys and lunch was served (hotdogs or toasted cheese, etc). Every parent who came and collected their children agreed that the bee party was lots of fun – the children all enjoyed the playground, toys and food.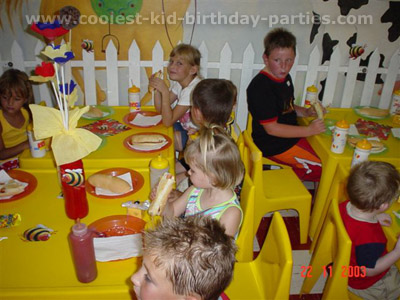 The bee party was a great success!