My daughter turned 7 last year! Since she is a real girly girl, deciding to throw her a Spa Party was not a hard decision!
We started off my making the invitations. I attached a JPG of what it looked it. She insisted on added the part about no moms or boys allowed! Haha.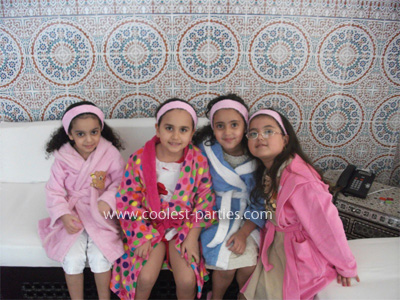 We asked all girls to come with their bathrobes and slippers!
I prepared goody bags filled with candy, chocolates, toys, and fashion accessories.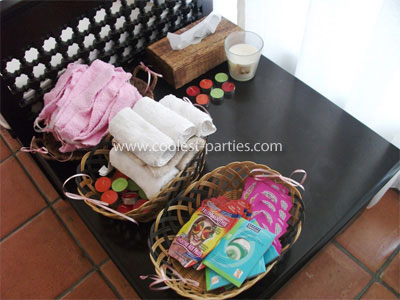 I made some hair bands to keep the girl's hair away from their faces. I just cut up an old towel into long strips and sewed elastic thread on the sides to form a head band.
I arranged for a friend to come in her PJs and pose as the "stylist". She brought her CD player with her filled with children's songs.
As for the snacks, I had popcorn and chips laid out for everyone to enjoy.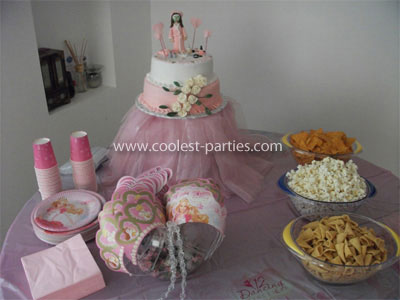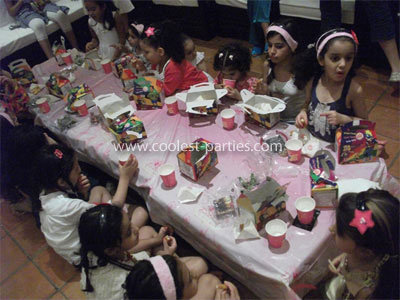 For the meals I opted to get happy meals for everyone.
I am a home baker so I made the cake myself.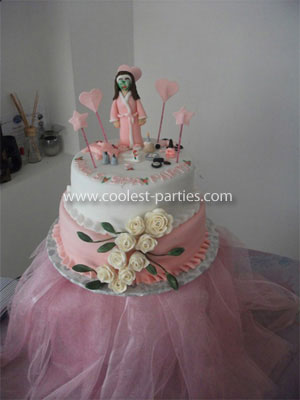 It had to be really girly with ruffles, flowers, and pink all over! I made a fondant figure a few days before of a girl in her bathrobe wearing slippers, a face mask, cucumbers on her eyes, and surrounded by Spa related items.
Of course crowns, beaded necklaces, bracelets, towelettes, candles, and many other fashion and spa items were available all over the room!
Girly Spa Games and Activities
I decided to have different activities for the girls to do: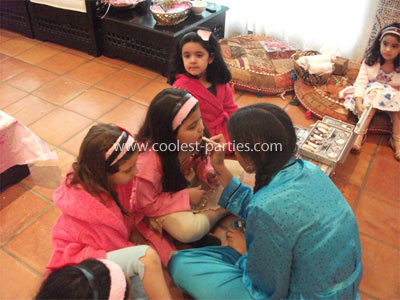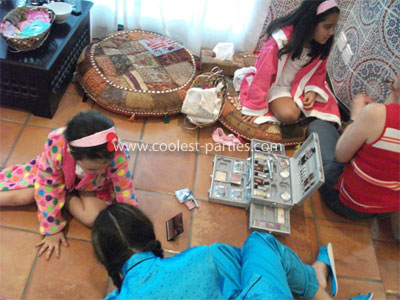 The "stylist" painted their nails, did their hair, and did their makeup.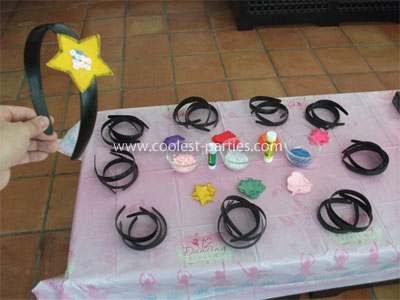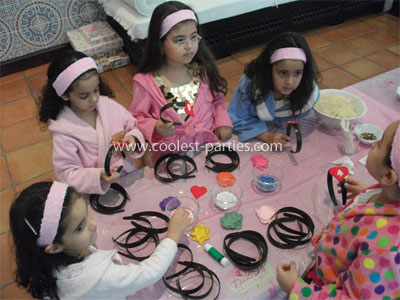 They decorated plastic headbands with pre-cut felt stars and hearts in different colors and decorated them with sparkly sequins.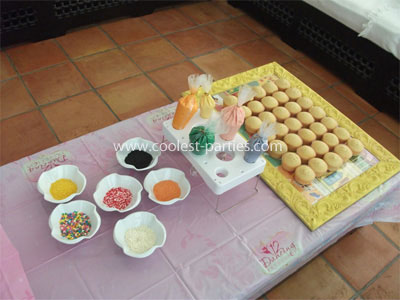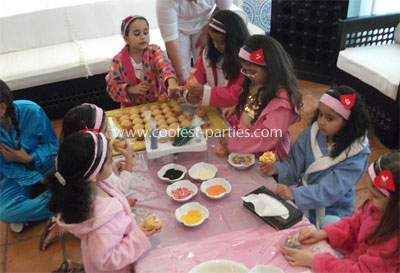 They decorated cupcakes with buttercream and sprinkles.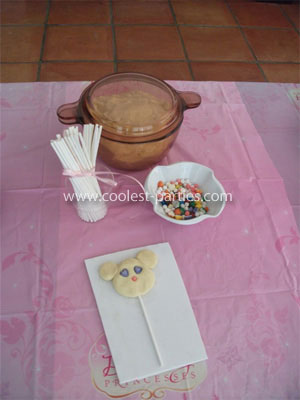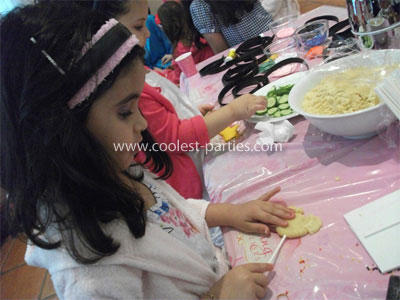 They made and decorated some cookie pops. I baked them myself as the girls were not allowed in the kitchen for safety reasons. I popped them in the girls' goody bags when they were done.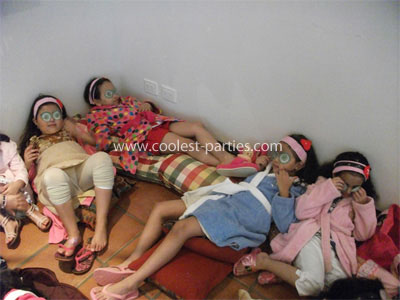 They wore facial masks and cucumbers on their eyes and relaxed for a while (I left this step for last so I can quickly prepare their meals at this time)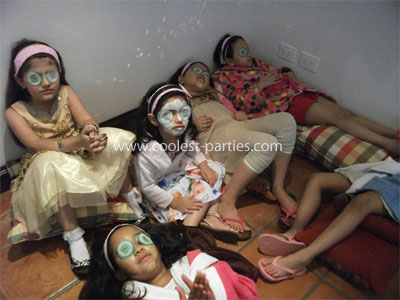 They washed their faces and hands before they sat down to eat.
After they ate, they played some games and danced the rest of the party away!
Before they left, they each got a goody bag and a kiss goodbye
The moms called me later saying their girls couldn't sleep from all the excitement! Haha
Here are some more photos from our Girl's Spa Birthday Party: