Halloween party ideas and photos by: Trinity from North Richland Hills, TX
This was my daughter Piper's 2nd birthday party which we combined with Daddy's. Both are in October.
Piper was dressed up as a kitty while all the family also dressed for the occasion also!
Even great grandma was Bozo!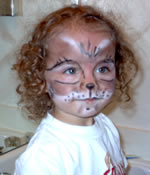 We started with homemade invitations made of felt, glued confetti pieces, & burned parchment paper inviting all the guests to our family's 'haunted mansion'. We wrote: "Dear Grave Digger, Come have a bone-chilling time at Matt and Piper's bone-chilling Halloween theme party. Bring your scariest costume on Saturday, October 9th at 6 PM to the Lawrence Haunted House. Please RSVP RIP. Come if you dare!"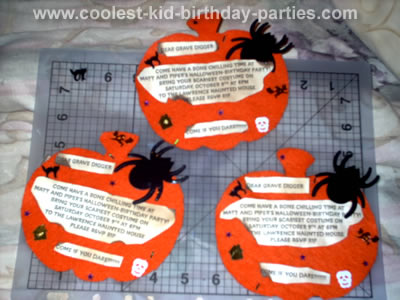 The menu consisted of Eyeball Punch and Ghost Cookies: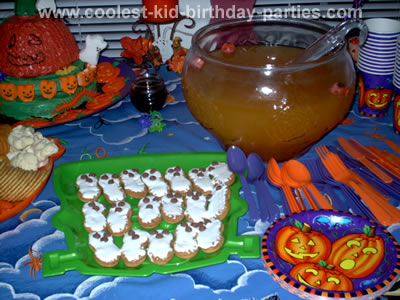 Witch's Stew and Spider Crackers: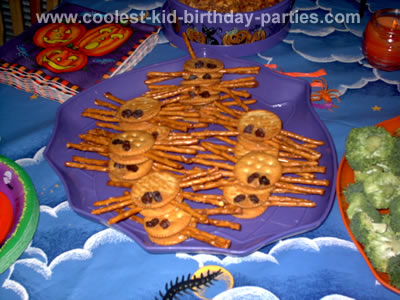 And topped off with Jack O' Lantern ice cream oranges (carved oranges with lemon sherbet inside):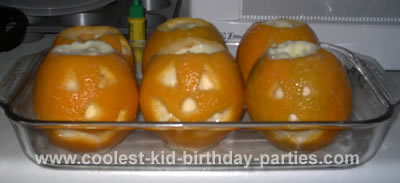 And, of course, a homemade pumpkin cake: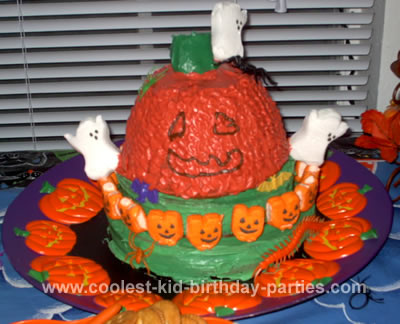 We played Pass the Pumpkin (hot potato) and the Spooky Walk (like a cake-walk but on Halloween decorations taped to the floor).
It was a wonderfully wicked Halloween theme party!
The Halloween ideas and photos in this section have been graciously submitted by readers like yourself. If you've got some cool party ideas and photos to share, we'd love for you to send them over. You'll be taking part in creating the Web's ultimate kids birthday party ideas resource that's ALWAYS FREE for everyone to enjoy! Thanks!