For my daughters 5th b-day we had an Under the Sea animal party.
Decorations
For Under the Sea decorations I put my daughters head in a mermaid picture, cut it out and put in the center of the tent (it was outside) and all around the tent were her fishy friends that came.
I used another picture of one of my daughter's friends.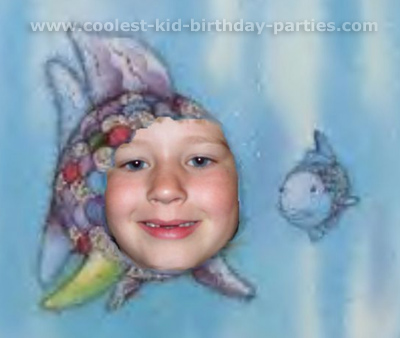 To create an underwater feel I used blue plates, napkins, cups and utensils for "the water".
Bounce House
We rented a blow-up-jumpy-thing which kept the kids busy for hours.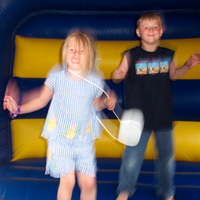 Under the Sea Animal Games
For the games I had made a 'pin the tail on the fishy' by just printing out a poster size print from my computer. Then I cut and pasted on the computer to make the little tails.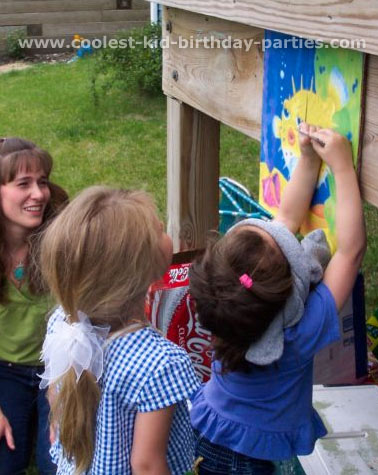 The last Under the Sea themed game was 'pop the bubble'. I put numbers into each blue balloon and blew them up. Then made one straight line with all the kids lined across.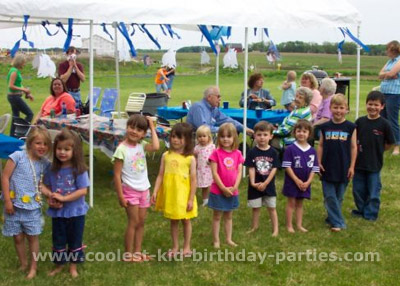 They had to make it to the other line (blue tape on the grass worked) and pop the balloon. Then I called a number (5 for her birthday) and that kid who had that number won.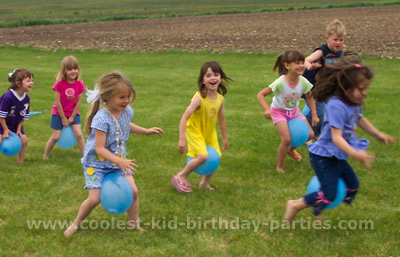 We had an Under the Sea piñata.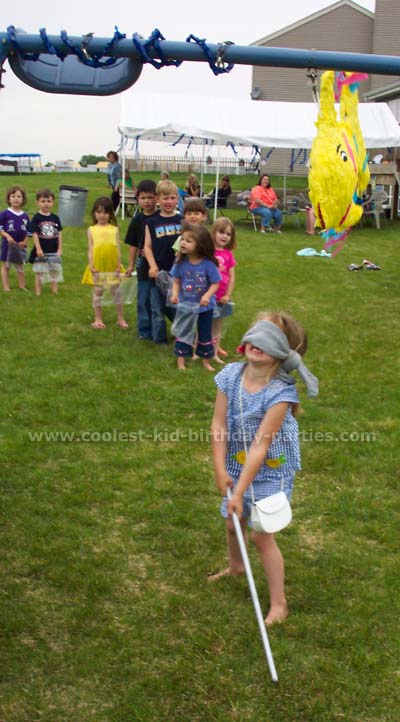 Now for my favorite – the mermaid cake! It was very simple; I assembled it and frosted it.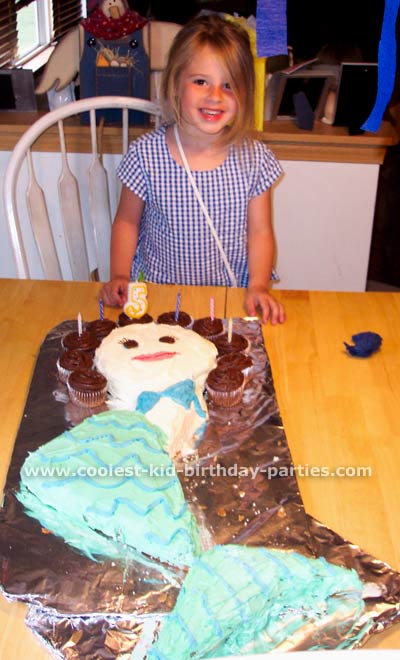 For Under the Sea goodie bags I had bought fishy stuff online. I wanted to give little goldfish to each kid but had trouble finding little bowls for them. So I did not do it but wish I could have. I thought that would be a cute thing. They each got their little fishy faces to take home and that was it.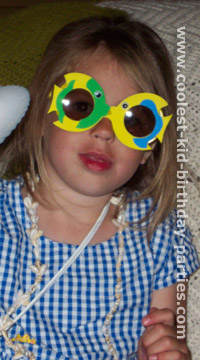 Under the Sea party ideas and photos by: Shannon from Minooka, IL