Ballerina party ideas and photos by: Ramiro from Miami, FL
My daughter Marcella started taking ballet lessons and fell in love with the ballerina! So picking a theme this year for her birthday wasn't hard at all! We decided to do an "only girls" party, that way the pink colors and tutus could be enjoyed only by girls!
Each guest got a tutu and a tiara as she walked in the door, immediately they got into the party mood. I decided to hire an aspiring ballet instructor instead of a real one (that way it would be cheaper); a clown didn't really go with the theme.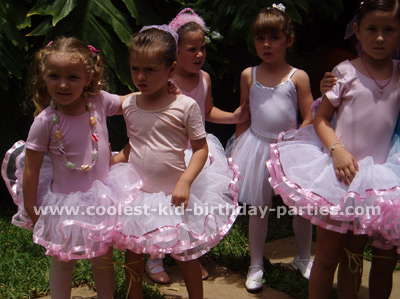 The girls loved dancing and learning ballet moves from the instructor. For games we did 3 legged races and dance contests. We also had a pinata.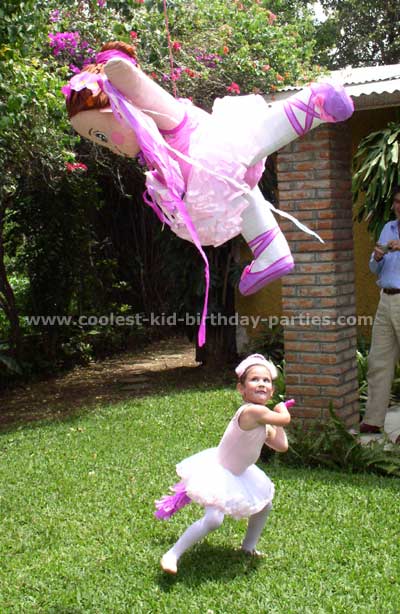 Since the children were invited for brunch, the menu included strawberry cream cheese sandwiches, cookies, fruit salad, juices, and rice krispies treats.
I had pink boxes made and I stenciled ballerina shoes on them. I used the box as a happy meal box for their food. I set up the tables as a tea party with teacups, so they could play.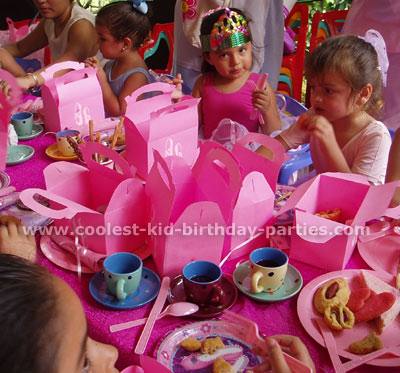 The cake was a pink teacup.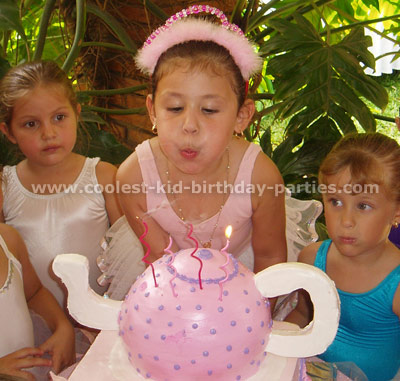 The cupcakes were pink with dancers on them.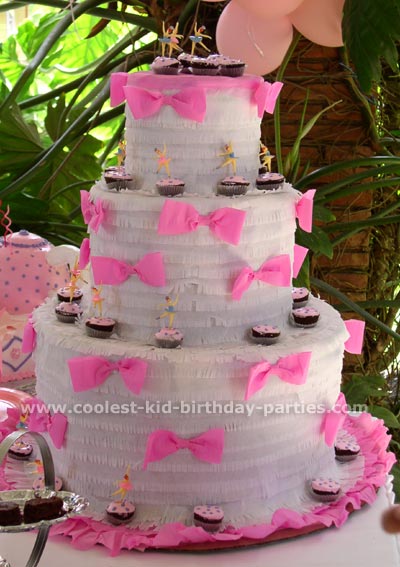 For surprise gifts, the girls got a coloring book, which I set up myself from Internet downloads of ballerina pictures, motif pencils, notepads, dolls, chocolates, and candy bag.
The theme party was much fun!