Below you'll find our ever-growing gallery of Ballerina Birthday Party ideas, photos and stories submitted by visitors like yourself. We call them – Party Tales.
The ballerina birthday party is a fun girl's party theme and is normally very fitting to the younger girls that just start off in ballet class. For those little girls that aren't in ballet class, a ballerina party would probably be less of an attraction.
If you are searching for a girls birthday party theme, you can probably take almost every theme idea on this site and turn it into a girl's party. However, there are several themes on our site that are focused mainly on girls. For instance, Celebrity Star Party, Fairy Party , Fashion Makeover party, and the Princess Party. These themes are all classic party themes for girls with lots of cool ideas.
For all these themes, you'll find:
Custom invitation design ideas including original wording for your invitations.
Lots of free and original printable designs you can use as invitations, decorations, party hats, favorboxes and more. All of the printable designs are created by us and you won't find them anywhere else!
Fun and simple ideas for theme birthday decorations.
Cool ideas for birthday icebreaker and craft activities.
Sarah's Ballerina Birthday Party – 5yr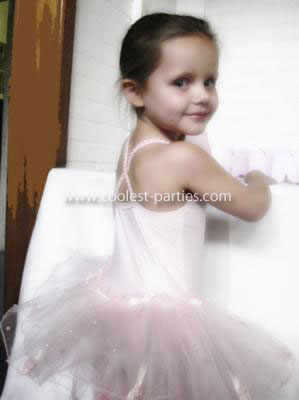 Ramiro's Ballerina Birthday Party – 5yr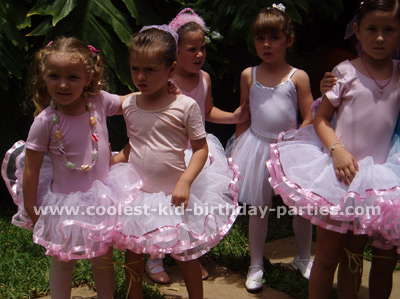 ---
Kid Birthday Parties › Your Party Tales › Ballerina Birthday Party