Creative party theme ideas and photos by: Molly from Santa Barbara, CA
My son LOVES monsters, so his 4th birthday party was a MONSTER PARTY! To create this party I needed some creative party theme ideas.
Invitations: We only invited 5 children so we figured making the invitations with our son wouldn't be TOO time consuming. We cut out the shapes of the monsters we'd gotten for the favors and let our son glue them on colorful cardstock and then add google eyes. They came out great and it didn't even take too long!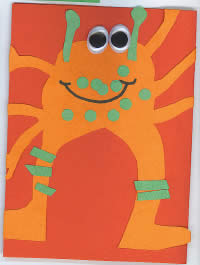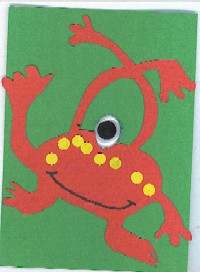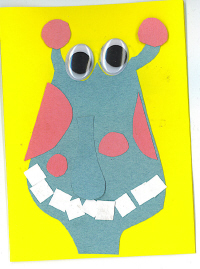 Favors: I ordered the favors from Oriental Trading Company since I found some super cute brightly colored and friendly looking monster supplies from them. I ordered each child a treat cup (a monster cup filled with little treats), a monster swirl straw, a monster paddleball, a monster yoyo ball, and some monster stompers (monster feet that you walk on like you might have walked on tin cans as a child).
I had some creative party theme ideas. One was I set up a track where they could walk across the lawn with their monster stompers. Since they're young and none of the children were very good at it, it wasn't a race, but could be for older children (6 or 7 years?). I also got "Make a silly monster" sticker sets and set them out with some paper and got some foam monster mask kits and foam glue for each child to make. Then we had a monster tattoo parlor with lots of temporary tattoos and a couple of washcloths and bowls of water so the children could cover themselves in tattoos. We decorated with greens and blues that matched some of the monsters. It was very cute and LOTS of fun!
The cake: I found the idea for the cake in a parenting magazine and thought it was really cute. They used chocolate frosting and a decorating tip to cover a round cake in "hair". Then they made a variety of "eyes" out of different kinds of candy. Since brown didn't really match our monsters, I used lime green instead. I found two big gummy eyeballs to put right on top. The little boys ALL wanted to eat the eyeballs on their cake!