Below you'll find our ever-growing gallery of Disney Cars Birthday Party ideas, photos and stories submitted by visitors like yourself. We call them – Party Tales.
Make sure to also check out the main Racing Party ideas section where you'll find the very best Disney Cars Birthday theme party ideas, all organized in one place!
Racing Cars Party Ideas – Mega Theme
---
Min's Cars Party – 3yr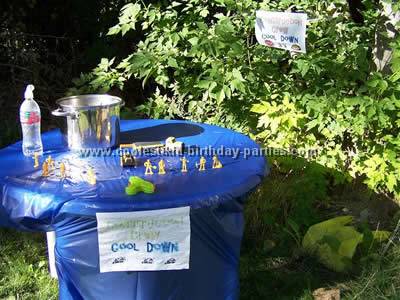 Lori's Disney Cars Birthday Party – 5yr

Ana's Cars Party – 5yr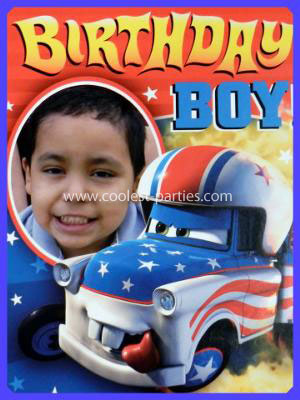 (You may also want to take a look at the Racing Birthday Party Tales…)
---
Did you know?
Toy Story and Cars, both Pixar movies, have quite a few "intersections". For instance, on his way to Pizza Planet, Andy stops at a gas station called "Dinoco". What a coincidence! That's the same company Lightning McQueen is given a job offer at. Guess which brand of tyres Lightning Mcqueen uses? Lightyear. Remember the big race at the film's end? If you look closely, you'll see to the left (when the camera cranes down toward the news crew) the Pizza Planet Truck! And here's another one… Lightning McQueen's number is 95. Why? Because that was the year Toy Story was released, 1995.
You could use these fun facts as part of a trivia quiz for your Disney Cars birthday party – you'll find lots of Cars trivia online.
---
Kid Birthday Parties › Your Party Tales › Disney Cars Birthday