A great kid craft idea for most parties is setting aside a craft table with glitter, glue, stickers, markers, crayons, colored papers, etc.
For my daughter's 3rd birthday – a Safari party, I decided to create a special attraction at the craft table.
The only problem was that I decided to do this just a day before the party…
Armed with a hot glue gun, Styrofoam cups and colored cellophane (all of which we had in the house), I started designing the ultimate party binoculars. After all, how can you see the animals in a Safari without. binoculars?
As the kids arrived they received the binoculars and went straight to decorate them. And they really got into it! Some parents protested that I hadn't made enough binoculars. for them.
I photographed the entire process and put together this craft page with all the info to help you create your own Styrofoam cup binoculars.
Enjoy.
Step-by-Step Styrofoam Cup Kid Craft Idea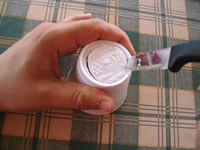 Cut the bottom part of the Styrofoam cup.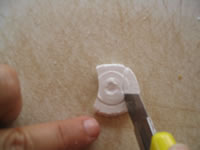 Cut two arches from the cut-out bottom. This piece will be used later on.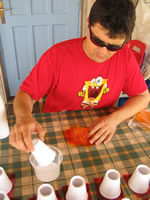 Dip the cup in glue so that the larger rim is covered with glue.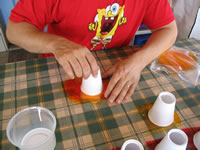 Prepare colored cellophane squares and set the glue-covered rim on a square.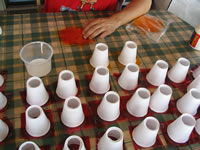 Let the cups dry for a few minutes.

Cut the excess cellophane.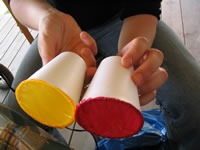 Connect two cups with a hot glue gun.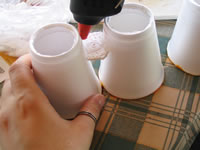 Connect the piece cut out from the bottom as a support for the two cups.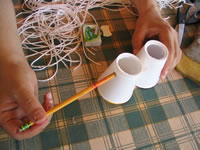 Pierce both sides of the binoculars to thread a string.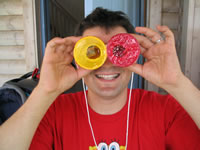 Voila!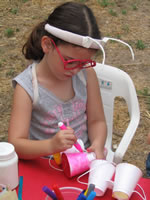 What a cool craft idea!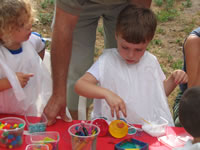 Binoculars in action…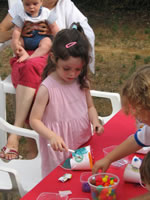 Binoculars in action…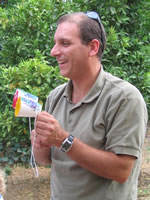 Even the parents…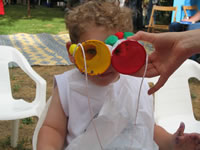 What a cool kid craft idea!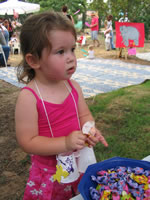 The birthday girl – Maya.
---
Kid Birthday Parties › Kid Activities › Styrofoam Cup Binoculars Kid Craft Idea