My sister and I gave my niece an Aloha Luau party. Check out our coolest Luau party ideas below!
We sent out Tiki invitations for a six-hour Luau. My sister made many grass skirts with a variety of beautiful silk flowers around them.
The entire carport and back yard was decorated with tiki torches and huge ginger palm leaves. The carport walls were covered with Luau decorations including a hula man and woman.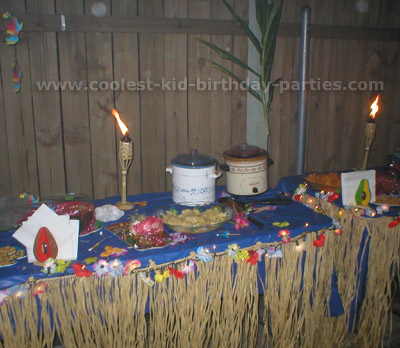 We had a variety of foods including BBQ sausage in a Polynesian sauce. There were the usual party snacks and a big surprise.
I made an erupting volcano cake. It was a chocolate cake with chocolate frosting and red tinted vanilla pudding in the middle.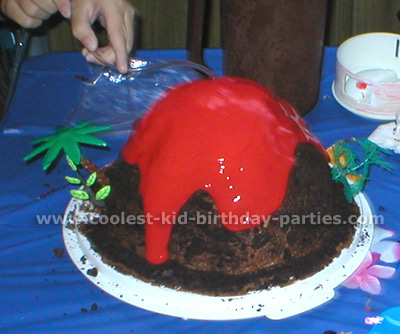 I then placed a clean fish tank air hose in the middle and pumped it with a balloon air pump. (Small fish tank air pumps are too weak; if you decide to use one get a much bigger size). The pudding bubbled and then erupted perfectly. 25 kids went nuts and ate it all!!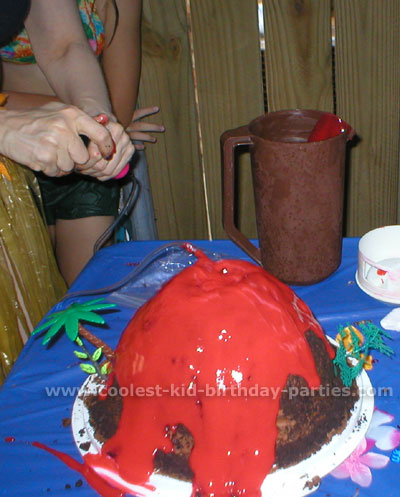 Luau party ideas and photos by: Rachel from Picayune, MS