Hawaiian Luau party ideas and photos by: Laura from Southhampton, NJ
The Luau party was planned far in advance so we could make sure everything turned out without any last minute chaos. The Hawaiian Luau Party theme has always been one of Ashleys favorites, she wanted to be able to play pool games. Her party being in June – it was a great choice.
Her invitations were computer printed cards that I designed.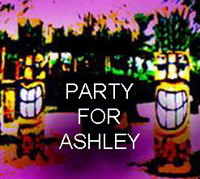 When the kids arrived to our party they all received handmade fans, the girls all got flowers and butterflies on theirs and the boys got dolphins. I made them out of paint sticks and cardboard and colored card paper; the butterflies were so cute I made them 3D, they also received their leis and hula skirts that I made out of colored raffia.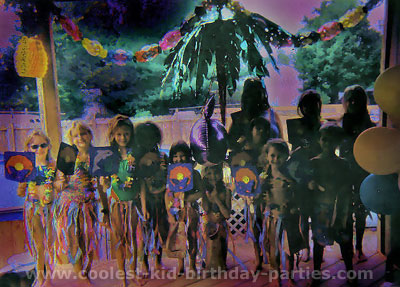 For the Hawaiian party cake, Ashley and I decided she wanted something unique. We decided to make a Tiki cake- it was so much fun deciding on how we were going to make and decorate it. We baked our cake in two bread pans to make the tiki. When the cake was cool we put icing between the two of them to make them one cake, we also decorated the face while it was laying flat. After that we cut off about 3 inches off one side so the bottom would be flat and then we could stand the cake upright, vertical.
We used licorice to outline the tiki, for the eyes, and for the nose. White and brown icing was used to make the mouth. The parts that we cut off are decorated with hibiscus flowers and confetti candy. The icing on the Luau party cupcakes was dyed with food coloring to give them vibrant colors and decorated with confetti and some with little turtles on them.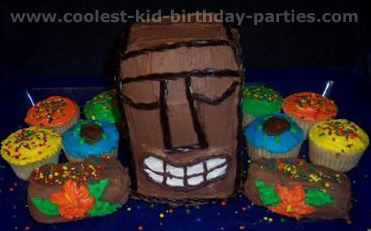 I also made a few other Hawaiian party cakes.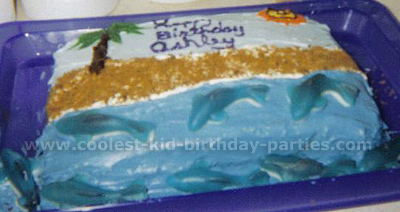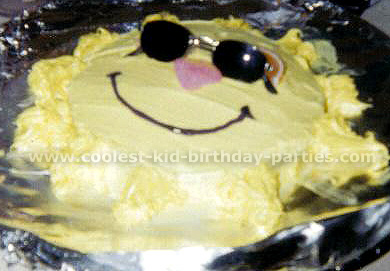 Decorating is always fun for me; I really got into creating this Luau party. I bought some beautiful bright-striped vinyl table clothes, a metallic palm tree that we use often, tissue paper garland balloons, I also made some large cardboard hibiscus flowers and a sun out of cardboard (I just painted them on the cardboard and cut around the shapes).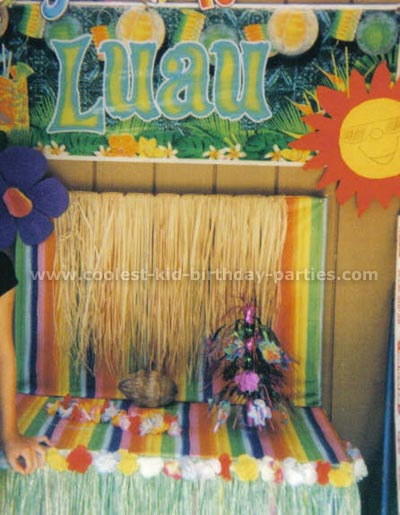 Party games were planned ahead. We had a pinata, played pass the coconut, the limbo (I used an old curtain rod to make the limbo stick and painted it a lot of bright colors), we did hula dancing, a water bomb relay and a treasure hunt.
We had fun creating this Hawaiian luau party!