The pool party was a celebration for my son and his classmates that were graduating from preschool (4 and 5 year olds). We had the party at the very last day of school.
Beach Ball Invitations
The invitation for the party was a beach ball, where I wrote all the information about the party. I got the idea from this website, from the "Wet & Wild" party ideas.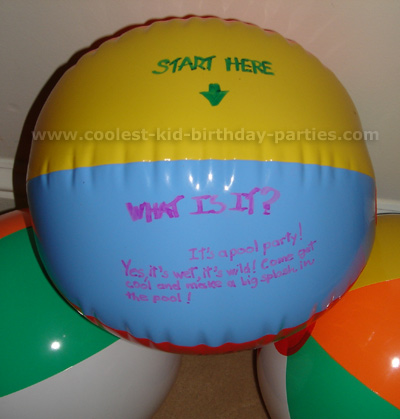 I also did a paper invitation.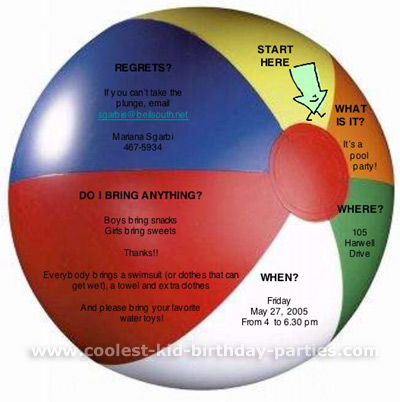 When the kids arrived, they saw the same beach ball decorating our mailbox, so they knew where the party was.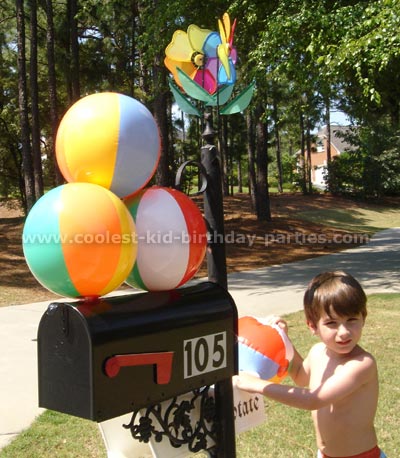 Decorations
I decorated the party area with plastic and paper fish, flowers, butterflies, etc. The moms from schools helped with the food: boys brought snacks and girls brought sweets (I asked for that on the invites). The table was set with leave and fish trays. Also, I had two baby pools where I put the bags of chips. The cooler for the drinks was a big palm tree. Very cool!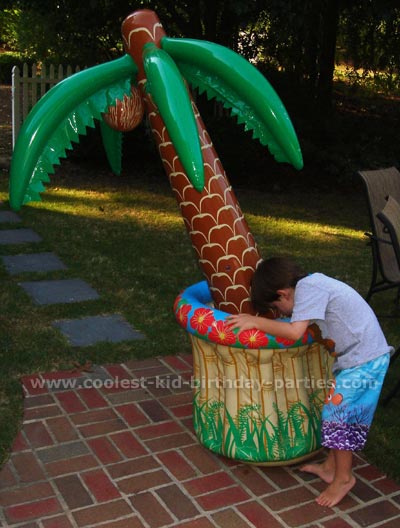 Pool Party Games
For party games, the kids had a lot of fun in the water with the inflatables (a lot of them!)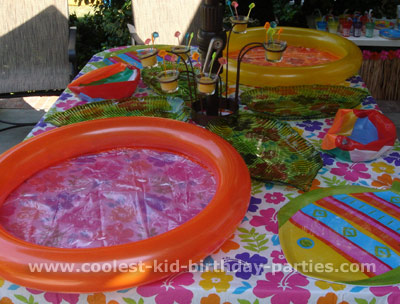 We also had an Octopus sprinkler.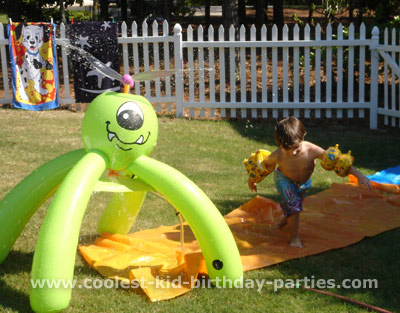 Also, I had a pool with magnetic fish and fishing rods for them to go fishing.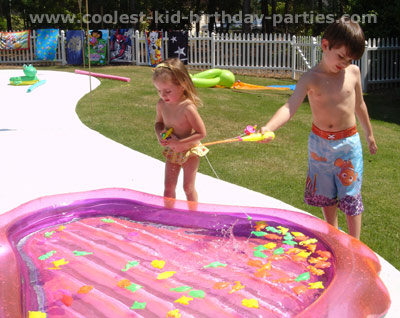 We had a great water balloon fight.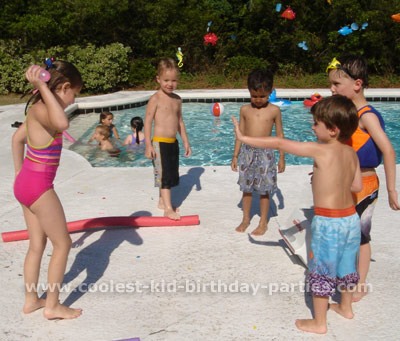 Then the kids lined up to have their tattoos done.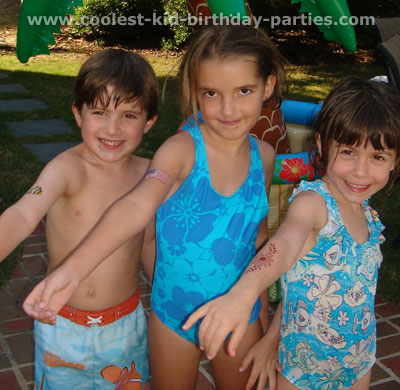 They also had Nemo chalks to color with on the floor.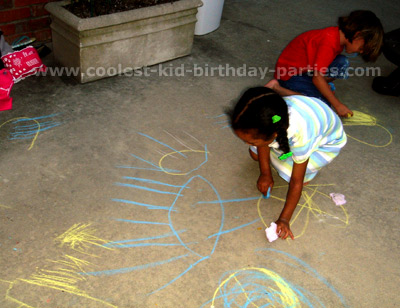 Cool Pool Cake
At the end of the party, I served the cake I made for them: a pool cake. I had the pool border I had bought a long time ago at a cake store. I made the "water" with blue Jello (blueberry Jello) and the "sand" with brown sugar. Then, I laid the cake inside my daughter's Barbie pool to give the final touch. The kids had so much fun playing with the cake and then eating the pool and the sand!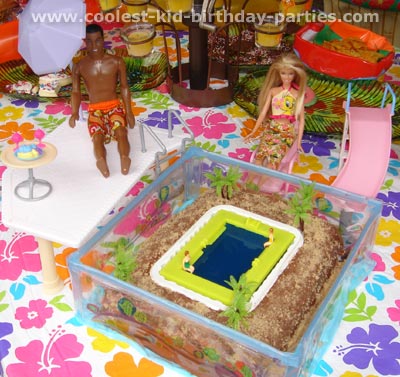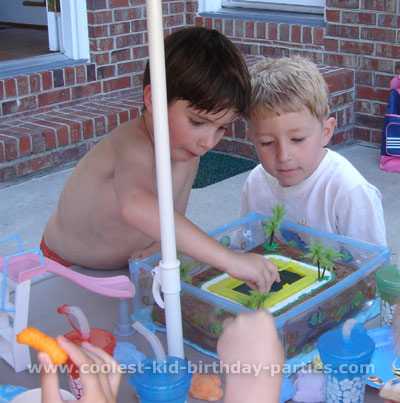 Pool party ideas and photos by: Mariana from Columbia
The party ideas and photos in this section have been graciously submitted by readers like yourself. If you've got some cool party ideas and photos to share, we'd love for you to send them over. You'll be taking part in creating the Web's ultimate kids birthday party ideas resource that's ALWAYS FREE for everyone to enjoy! Thanks!