Here's our ever-growing gallery of Teddy Bear Birthday Party ideas, photos and stories submitted by visitors like yourself. We call them – Party Tales.
Make sure to also check out the main Teddy Bear Party ideas section where you'll find the very best 1st Birthday Teddy Bear theme party ideas, all organized in one place!
Teddy Bear 1st Birthday Party Ideas – Mega Theme

---
Romina's Teddy Bear Party – 1yr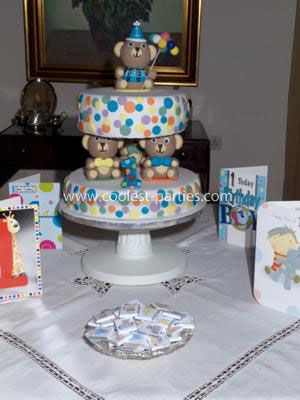 Tracy's Teddy Bear Birthday – 1yr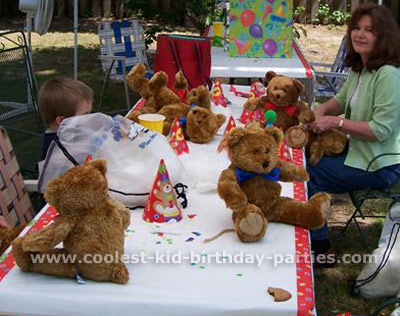 Some of the great party planning ideas and tips you'll find on our complete Teddy Bear 1st birthday party ideas include:
Cool Teddy Bear invitation ideas including original wording for your invitations.
Simple ideas for Teddy bear party decorations.
Cool ideas for Teddy Bear birthday craft and icebreaker activities.
Homemade Teddy Bear cakes and original ideas for 1st birthday Teddy bear party food, drinks and treats.
Lots of Teddy Bear party game suggestions, including "Bear Hunt", "Teddy Bear Bean Bag Toss", "Teddy Bear – Teddy Bear" and more.
---
Kid Birthday Parties › Your Party Tales › Teddy Bear Birthday