My son wanted a Thomas the train party for his 3rd birthday party.
Homemade Invitations
We had so much fun planning this party together. I love invitations and always like very unique ones. So I made my invitations with some decoupage shapes on a stick. I covered front and back of the shape with scrapbook paper then used ribbons to cover the sides of the shape. I printed all the party details then cut them out and added them and a Thomas cut out.
The kids had fun playing with their invitations at home!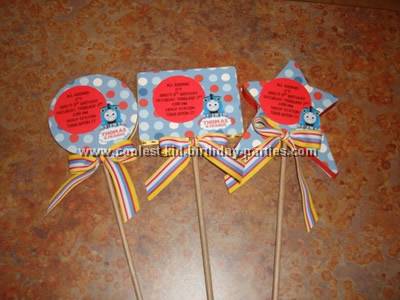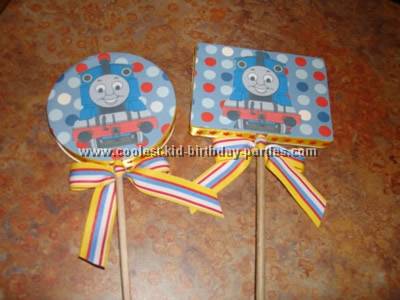 Thomas the Train Party Activities
For activities at our Thomas the train birthday we set up our rather large Geo Trax train set in our living room for the kids to play with.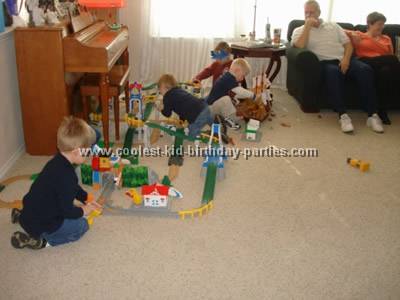 We printed out Thomas color sheets.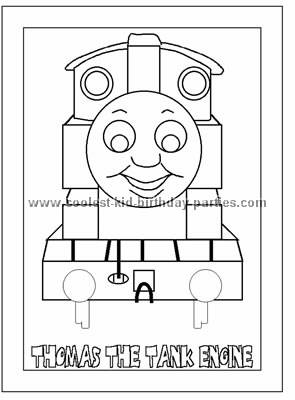 We had all of Reed's Thomas toys out and we had a Thomas Annie & Clarabelle pop up tent and tunnel for the kids to play in. As each kid arrived they got a hat sticker and took their picture with the birthday boy in front of the pop up Thomas. I printed these pictures and sent them with the Thank you notes.
Refreshments
I decided for snacks to do what I thought of as train food, popcorn, pretzels, chips and individual drinks.
Train Cake
For the cake my son requested a train cake. I made a rectangle cake first and cut it in 3 equal sections. I stacked them and carved them to resemble a train. Then I added an ice cream cone upside down to be the smoke stack. I added food coloring to the icing to make it blue and bought decorator's icing in the tubes to do the detailing. Also, I made a chocolate round layered cake and did wording on the top. I covered a piece of cardboard with Thomas scrapbook paper for the cake to sit on.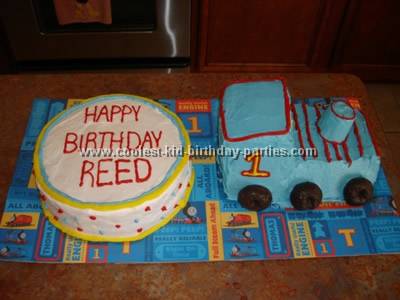 Thomas the Train party ideas and photos by: Stephanie from Fort Worth, TX