I wanted to do something very special for my son this year so I went all out and surprised him with a Bootcamp Birthday party.
Homemade WW2 Draft Card Invitations
I created the invitations and fashioned them after actual WW2 draft cards, they actually turned out awesome, everyone thought I had them done professionally.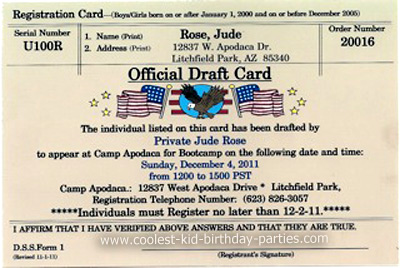 I put each child's name and address on them as well as issued a separate number for each invitation. I also created exclusion dates like real draft cards.
Bootcamp Party Decorations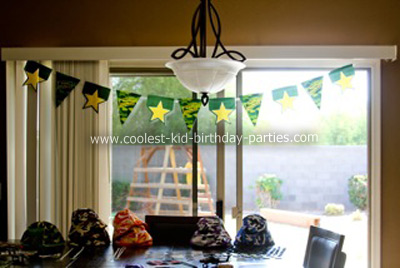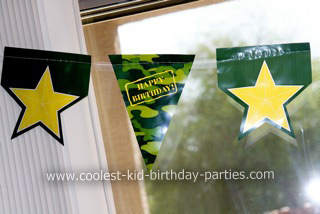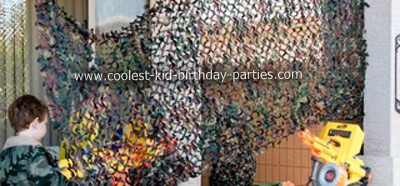 The children arrived in camo, it was great! We also teased the kids telling them we were going to shave their head. They laughed. My husband and I even built a climbing wall in the backyard as a part of the bootcamp obstacle course. When the children arrived, I issued their Dog Tags with their name on it as well as a camo bootcamp hat.
Bootcamp Obstacle Course
Then it was time for the Bootcamp Obstacle Course. I wanted to actually have a drill Sargent come to run them through the course but I couldn't find one so Thaddeus and I purchased attire from an Army Surplus store to look the part.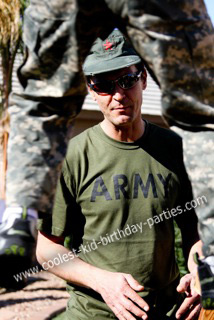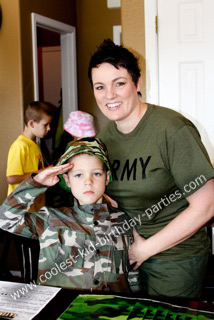 We timed each child as they ran through the course consisting of this: Eight tires to jump through, perform a soldier crawl under wire for 5 feet then climb the wall and run over a balance beam then shoot the Nerf at one target, run around cones and shoot the second target! They had an absolute blast!!! The fasted time won a prize, $5 gift card to Toys R Us.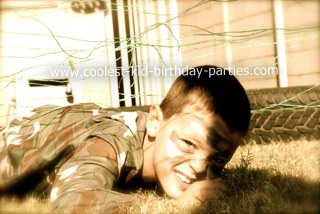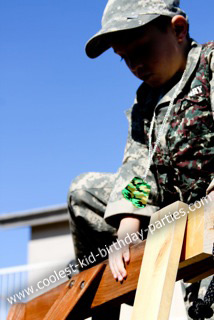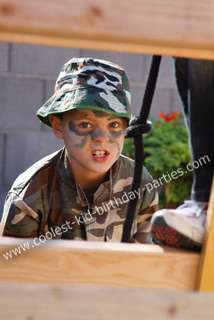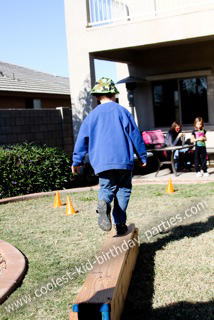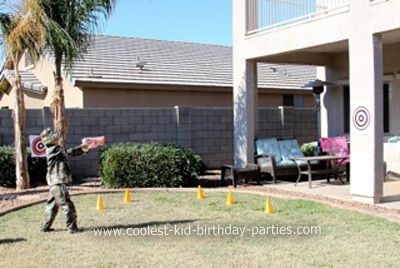 Saving Private Ryan Army Mission Activity
Then we prepared for our big mission, to Save Private Ryan! We created two teams, Team A and Team B.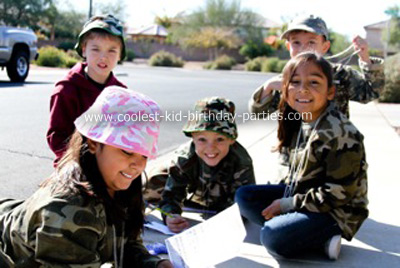 I had prepared clues within the neighborhood for the kids to find and figure out riddles to find the next clue and even made them decode a secret message.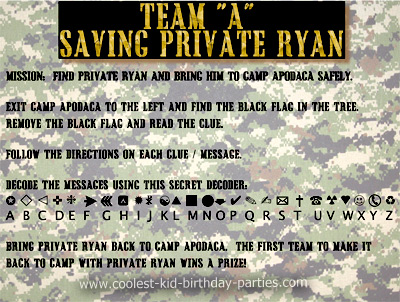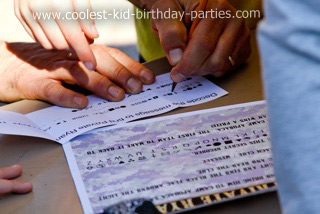 I stuffed one of my son's Army costumes which we used as "Private Ryan" and hid him in the neighborhood.
The winning team won a prize and it was great to see that my son actually found and saved Private Ryan. He was so happy!
Then it was time to apply the camo face paint and eat and do the cake/ gifts.
After that my son organized a huge Nerf war out front. When the parents came back 3 hours later the kids didn't want to leave.
We issued my son a custom pair of Dog Tags that had his name, date of birth and Happy Birthday on it.
We were told by the kids and the parents that it was the best birthday party ever! All the kids left with a camouflage backpack sack filled with goodies.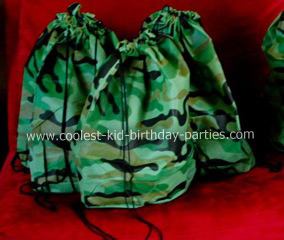 When the kids were leaving, they were issued a Sharpshooter card, a Hero medal and an Honorable Discharge certificate.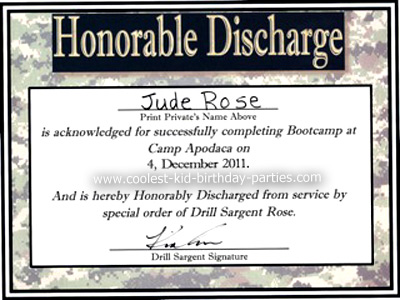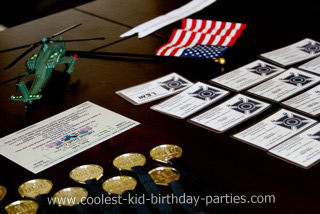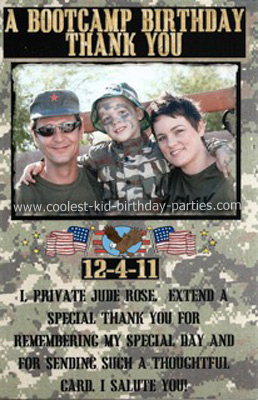 For the thank you's, I included a picture of each child participating in the obstacle course, this was a generic card for the submission. No details spared.
Bootcamp Party Cake: